ON SALE: from September 23rd, 2021
For More Information Contact the Publisher: [email protected]
Set in the rugged beauty of the Scotish Highlands, this is the story of the authors's ancestors during the 18th century. Their adventures, romances, dramas, feuds and battles are woven together to show how they struggled and survived at the time of the Jacobite rebellion which was an attempt to install Bonnie Prince Charlie as the rightful King of Scotland and England and to topple King George ll, son of William of Orange.
" …thirteen year old Sarah had no idea as she strolled through the town of Maryburgh that morning, and walked passed the great Fort, that three hours later she would be scaling its walls by hand. " (Glen Rowan)
Many who read this story are here today because their ancestors survived during these harsh times. In this book we meet the spirited Sarah aged thirteen, her courageous brother Ian Og aged eleven, their uncle Angus, an illegal whisky distiller; their cousin Alistair Glic, a courier for the rebel army of Jacobites; The Frenchman, a double agent; MacCannie and his sons, the trouble making cattle rustlers; Granny Morag a wise old healer who holds the family together and many more interesting characters. Read character extracts here.
'94 Eurovision Song Contest winner, Charlie McGettigan, was among the first to receive signed novel from ANNE L. MacDONELL.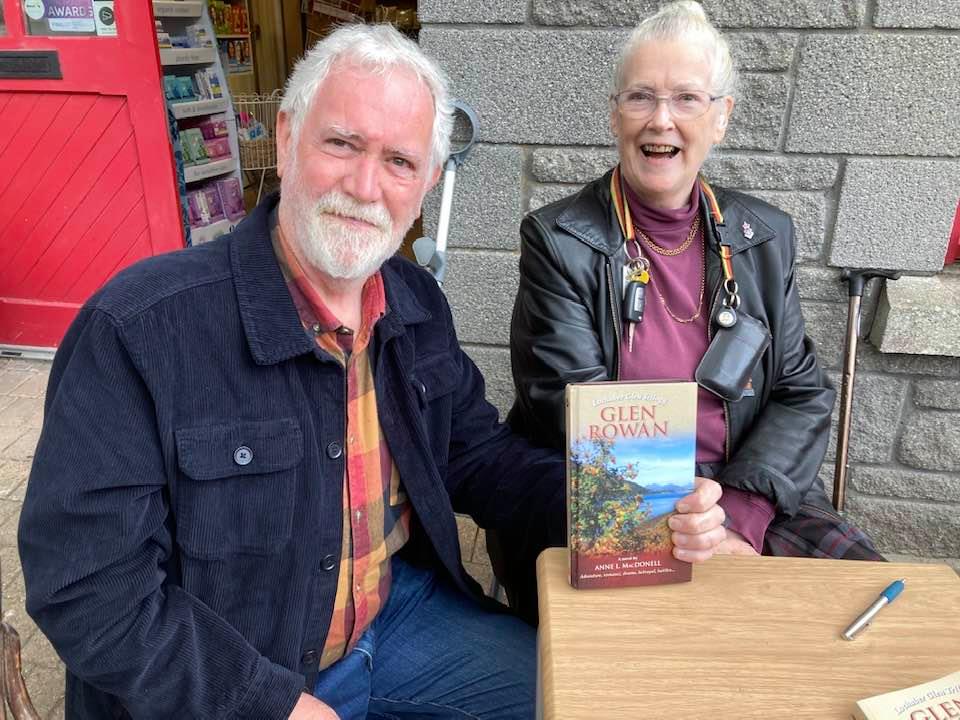 Glen Rowan is available as Paperback, Audiobook and Hardback LIMITED EDITION. Hardback Limited Edition is special one time print of 500 numbered books signed by the author. Perfect for your home library or as a thoughtful gift.
Find more information about the book click the button below. We are offering multiple payments options and worldwide shipping for your convenience.